cj2112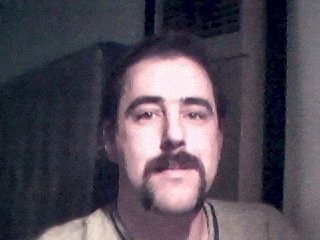 Name: Chuck
Location: Grants Pass, OR
Astrological Sign: Virgo
Relationship Status: Divorced
Occupation: Cabinet Maker
Favorite Food: Mexican (The kinds of places your afraid to look in the
kitchen)
Favorite Movie: Papillon
Hobbies: Singing, working on cars (not by choice, but I seem to do it a
lot!)
Favorite color: Black
Things I collect: Dolphins, Blown 1.5 liter Mitsubishi engines (I have
3, my car is on engine #4...lol)
Who I am: I am a full time psycho....I mean single Dad of the two most
awesome kids in the whole wide world, Kelsie (9) and cj (7)
Favorite Beer: Alaskan Amber (btw fooh, ya gotta try this beer when you
get there!)
Favorite mixed drink: A well made Bloody Mary, or a Vodka Collins.
Favorite music: I like to sing country, barbershop, and doo-wop. I
listen to just about anything....but I like stuff w/ intricate harmonies.