Confleascious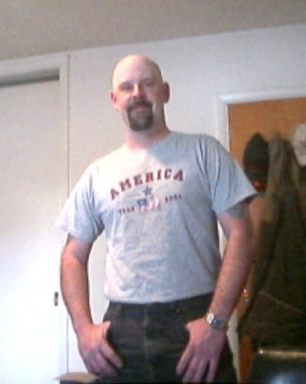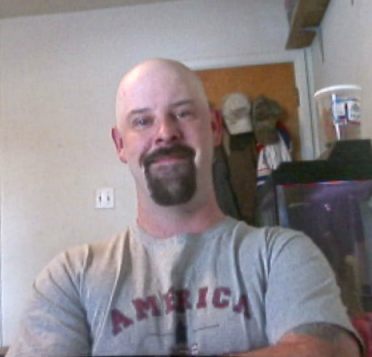 Name: Paul
Location: Michigan
Astrological Sign: Taurus..no, seriously..., no bull!
Relationship Status: HAPPILY DIVORCED after 8 very long years
Occupation: Finish Carpenter, drywaller,.. I also deliver for one of our local Pizza Hut's part-time
Favorite Food: Chinese, & seafood
Favorite Movie: The Godfather trilogies
Hobbies: I've been actively playing drums for almost 17 years now, music is my undying love. I love to design and build full custom aquariums (900 Gal. is the biggest to date) and right now I have a 125 Gal., a 55 Gal., two 40 Gal. and a 29 Gal all currently set-up, all purchased, I seem to make the custom ones only for sale to others.. someday I'll embark on the one I've been dreaming of for myself..lol
Favorite saying: women are like injured people..... touch the right spot and they'll SCREAM!!!
Favorite colors: Purple, White, and Black
Things I collect: vintage car models, music of ALL genres, and of course.. aquariums
Who I am: I am a 32 year old guy, fun loving and a hopeless romantic, did the whole stand-up comedian thing for about 6 months, but hey, thats work and that aint fun! lol.... seriously though, I just enjoy making my friends and family laugh.
Favorite Beer: Michelob Amber Boch
Favorite mixed drink: Jack n Coke, or Capt. Morgan & Dr. Pepper (you should give it a try!)
Favorite music: Absolutely all music, though I find myself most often listening to classic rock, southern rock, and anything with incredible vocal harmonies (Eagles, Boston, Kansas, Boyz II Men, Envogue, Dixie Chicks and even the 'BubbleGum Boy Bands'.. gotta love those harmonies!!
Additional Information: I love to chat with friends online, hang out and meet new people, beat the hell out of my drums (and anyone who pisses me off!... just ask Queenie...lol) and mostly making people smile!! I really enjoy meeting the folks from the Pit, really intelligent folks, and caring too. Intelligence is something I am drawn to, and not necessarily 'book-smart' types either. I graduated with a BA in Mechanical Engineering from Michigan State in '94 and a BA in Manufacturing Engineering from Univ. Of Michigan (M Go Blue!!) in '95. I was a CNC Programmer for 4 years after being a CNC Operator for the previous 4 years, all in the aerospace field, mostly for Aeroquip, but extensively for military contracts as well as NASA... sucked azz!! I enjoy carpentry much much more, guess the creative juices just don't stop flowin'!!